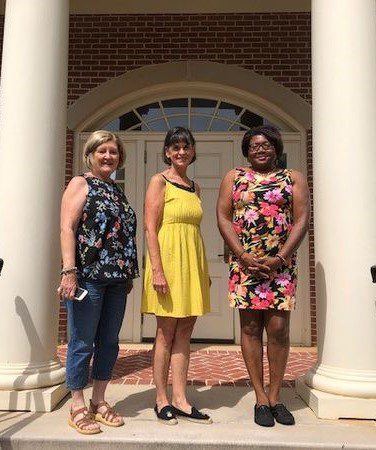 Starting a new garden club is easier than you think. There are many ideas to get you going including financial incentives for new clubs. We also make it easy for non-affiliated clubs to join up as well. Our Mentoring Chairman is here to help.
We're encouraging member clubs to help start new clubs and mentor these clubs for at least 3 years. We want to showcase our networking opportunities and share information on all of our programs. A strong relationship with a mentor club is vital. So, we're offering grants of up to $100 per fiscal year per new/young club to help the mentoring club defray the cost of putting on a series of programs for the new/young club. For full details and application Click on either PDF application or WORD application.
Need help approaching a new club?
Garden Club promotional trifold
What is thing called Garden Club?  - PowerPoint presentation
What is thing called Garden Club? - PDF
Contact Mentoring New Clubs Chairman:
Leanne Penman
2191 Sugar Valley Ln
Lawrenceville GA 30043
770-715-4901
[email protected]