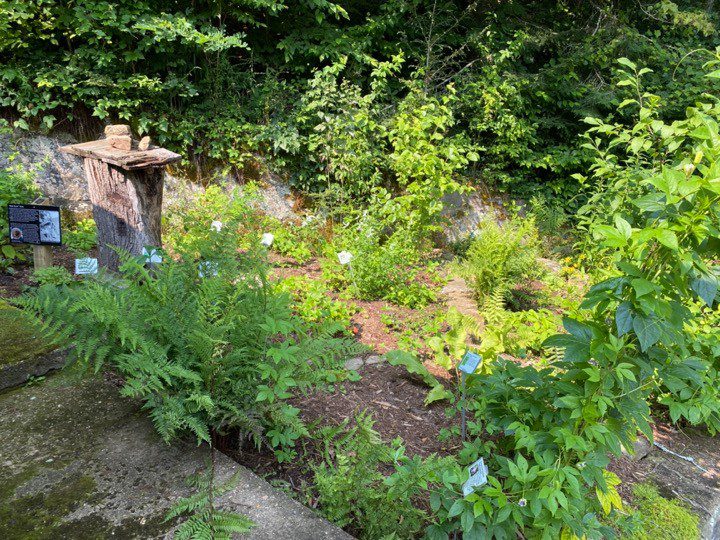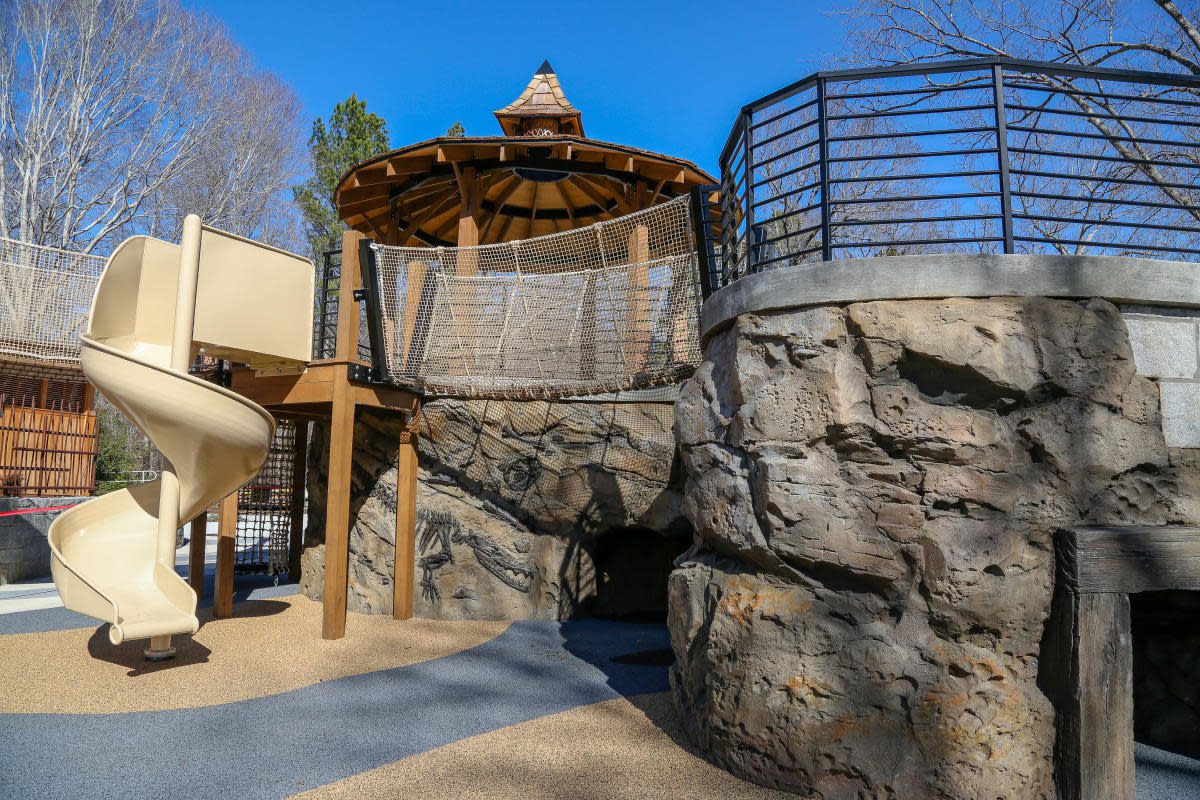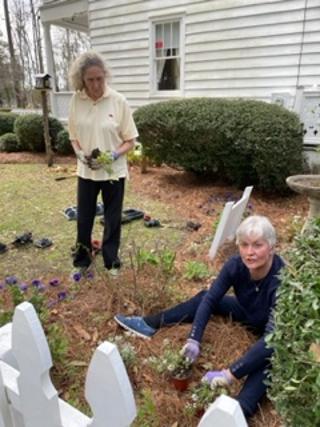 Arboreta and Botanic Gardens
The Garden Club of Georgia promotes an active interest in Arboreta and Botanical Gardens with special emphasis placed on the State Botanical Garden (SBG) in Athens.
In 1971 garden clubs raised over $22,000 to help with the initial planning and establishment of SBG. Our State Headquarters is located on the grounds of the garden. In 2019, the SBG opened the Alice H. Richards Children's Garden. Children and families can play, learn and interact with nature exploring garden plots and edible plants, a tree-house, fossil wall, granite map of Georgia and more.
The newest addition to gardens is the unique Porcelain and Decorative arts Museum, dedicated in April, 2022. This beatifully designed facililty contains the collection of Deen Day Sanders.  Sanders is a lifelong collector of porcelain inspired inspired by nature  featuring plants and flowers, butterflies, birds and all aspects of nature. A rare display of coffee, tea and chocolate services is a special treat.
To continue our support, our GCG clubs  are asked to donate a minimum of $10 check made payable to GCG for the State Botanical Garden, the Children's Garden in Athens, the Atlanta Botanical Garden or other botanical gardens found in our state. See the list below. Please use this form  and mail your check by March 1st to receive a certificate of appreciation. 
Arboreta and Botanic Gardens
Address
Phone Number
Atlanta Botanical Garden
1345 Piedmont Ave. NE, Atlanta 30309
404-876-5859
Atlanta Botanical Garden - Gainesville
1911 Sweetbay Dr., Gainesville, 30501
770-773-7480
Callaway Gardens
15800 GA Highway 18,
Pine Mountain, 31822
800-225-5292
Savannah Botanical Garden
1388 Eisenhower Dr., Savannah, 31406

912-355-3883
Coastal Georgia Botanical Gardens
2 Canebrake Rd., Savannah, 31419
912-921-5460
Columbus Botanical Garden
3603 Weems Rd., Columbus, 31909
706-327-8400
Hamilton Rhododendron Garden
1311 Music Hall Rd., Hiawassee, 30546
706-896-4191
Urban Agriculture Research and Education Garden
1109 Experiment St.,
Griffin, GA 30223
770-228-7243
Georgia Mountains Research and Education Center Gardens
195 Georgia Mountain Experiment Station Rd., Blairsville, 30512
706-745-2655
GSU Perimeter Native Botanical Garden
3251 Panthersville Rd., Decatur, 30034
678-891-2668
Georgia Southern Botanic Garden
1505 Bland Ave., Statesboro, 30548
912-871-1114
Massee Lane Gardens
100 Massee Lane, Fort Valley, 31030
478-967-2358
State Botanical Garden of Georgia
2450 S. Milledge Ave.,
Athens, 30602
706-542-1244
Vines Park
3500 Oak Grove Rd., Loganville, 30052
678-277-0896
Waddell Barnes Botanical Gardens
Macon State College, 100 College Station Dr., Macon, 31206
478-471-2700
Lockerly Arboretum
1534 Irwinton Rd., Milledgeville, 31061
478-452-2112
Pendleton King Park
1600 Troupe St., Augusta, GA, 30904
706-564-7462
Thompson Mills Forest and State Arboretum
8755 Highway 53, Braselton, 30517
707-654-2666
Coastal Plains Research Arboretum
115 South Entomology Dr., Tifton, 31793

229-386-3907