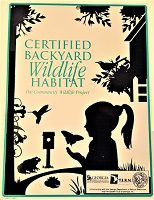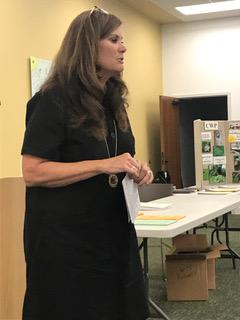 Community Wildlife Project
The Community Wildlife Project (CWP) is a joint effort of GCG and the Department of Natural Resources Wildlife Conservation Section.  Its purpose is to better manage non-game wildlife and plant habitats in rural, urban, and suburban communities.
For well over ten years, homeowners have been certifying their backyards through this program. Although this is a Garden Club of Georgia, Inc. project, you do not need to be a Garden Club member to participate. Please encourage all Georgia residents to participate in this easy and important program. It's a win-win situation! By caring for and protecting our wildlife through Backyard Habitats, we also create wonderful viewing environments.
Some of the criteria for the CWP are:
Attracting birds by planting wildflowers
Ensuring wetlands protection
Utilizing native trees and shrubs in landscapes
Education the public on wildlife needs through nature trails and classrooms
Attracting non-game animals to private and public lands by creating nesting islands in brush, rock piles and tree cavities
After your yard is certified, you may purchase a sign to post in your yard to proudly announce your certification. You may also obtain decals to add to the sign for Hummingbird, Nesting Boxes, and Native Plants.  Click here for details on how to purchase.
Need more information?
Contact Jean O'Shields
Chairman Certified Wildlife Project
478-397-7660,  jeanoshields7@gmail.com.
Project Participation Categories